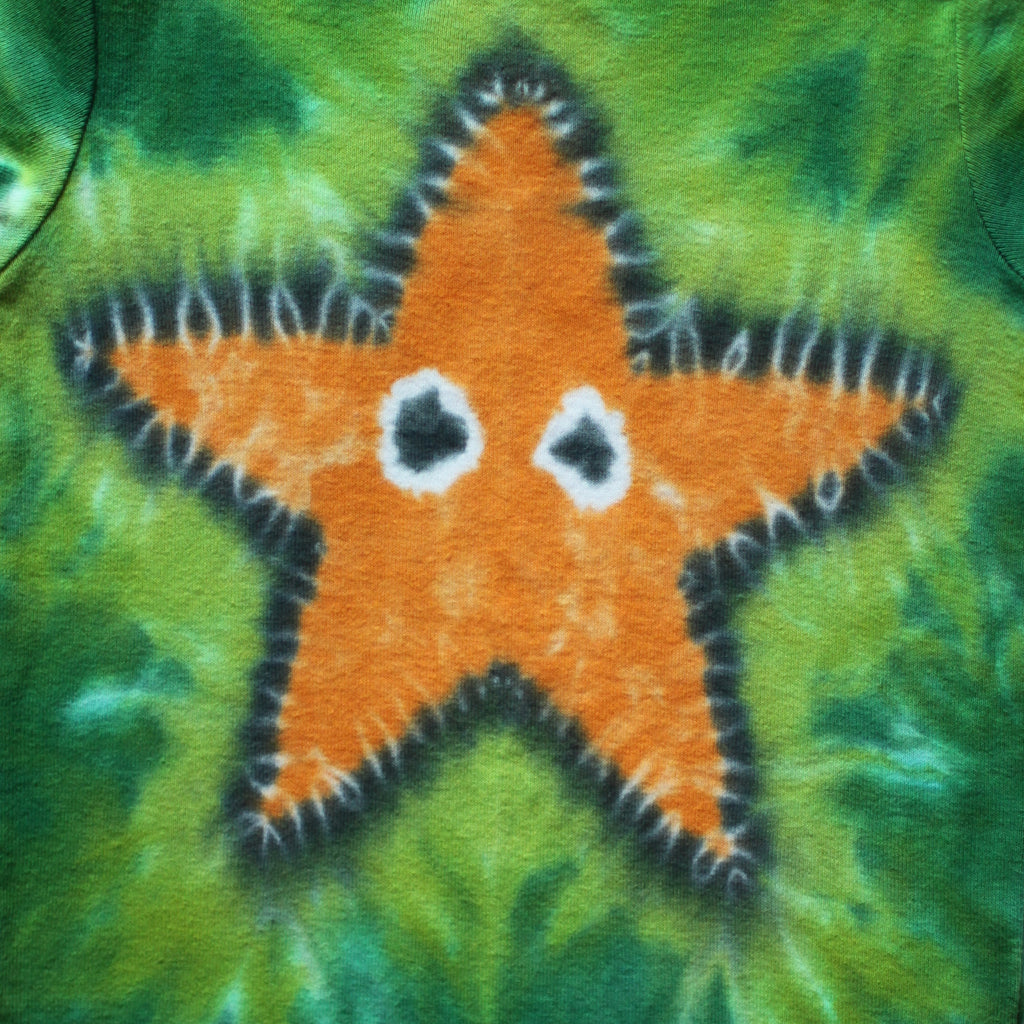 Custom Hand-Dyed Sea Star Onesie
The stars of the sea are ready to adorn the little star in your life. You pick the color scheme of your custom sea star. Don't see your ideal color combination listed here? Other combinations may be available, please email me at oceandyenamics@gmail.com with any inquiries.
Upon your order, each sea star is created on a Carter's onesie and will have its own unique expression and shape. These pictures are examples of past items, so expect yours to look unique in color and design due to the individual dye process on each piece. Please allow 2-3 weeks for your sea star's creation and incubation! Make sure to order a size that will allow the baby to grow into the onesie once it arrives. 
When baby outgrows the onesie, Ocean Dyenamics suggests cutting the bottom snaps off for a raw edge t-shirt that can fit for a little bit longer. The design can also be cut out of the onesie and used as a patch to keep the sea star for many years to come!