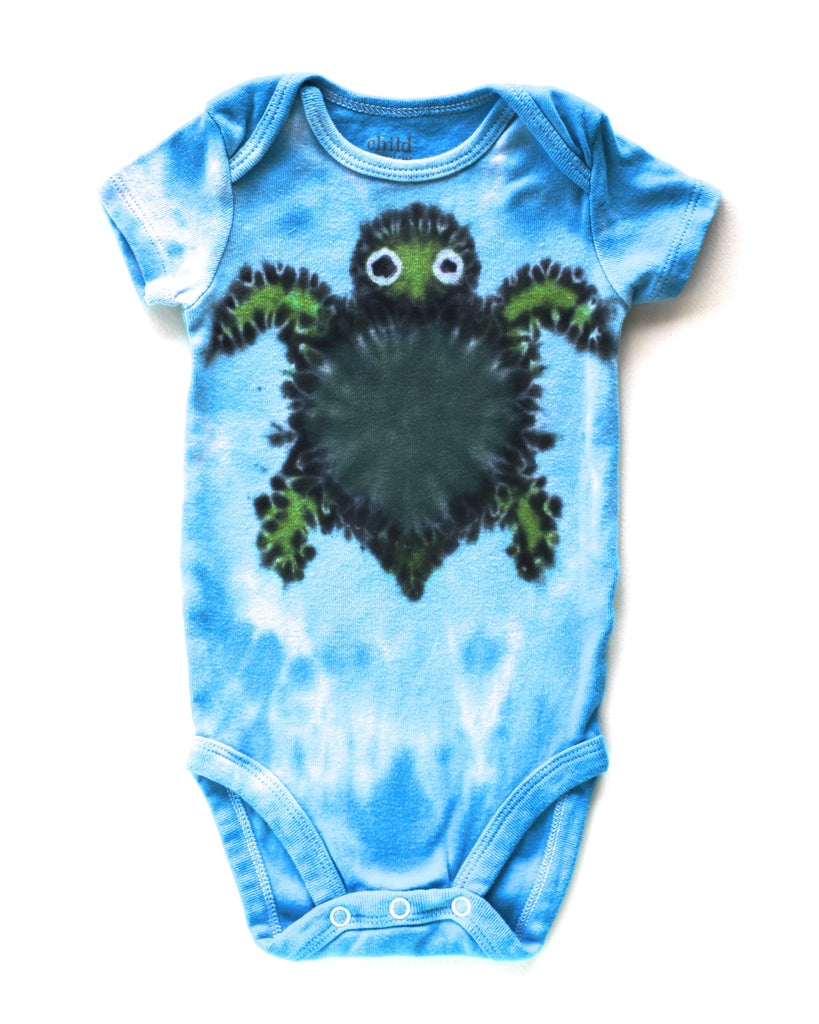 Custom Hand-Dyed Sea Turtle Onesie
Possibly the cutest marine reptile onesie out there, the Sea Turtle Onesie is individually hand-dyed with long-lasting fiber reactive dyes.  
Upon your order, each sea turtle is created on a Carter's brand onesie. Due to the hand-dye process, each sea turtle will have its own unique shape and slight color variations of a green sea turtle in light blue water. Please allow 2-3 weeks for your sea turtle's creation and incubation! Make sure to order a size that will allow the baby to grow into the onesie once it arrives. 
When baby outgrows the onesie, Ocean Dyenamics suggests cutting the bottom snaps off for a raw edge t-shirt that can fit for a little bit longer. The design can also be cut out of the onesie and used as a patch to keep the sea turtle for many years to come!